For manipulation of binary data there are tons of tools on Linux but I will try to list some of great looking GUI tools
Bless Hex Editor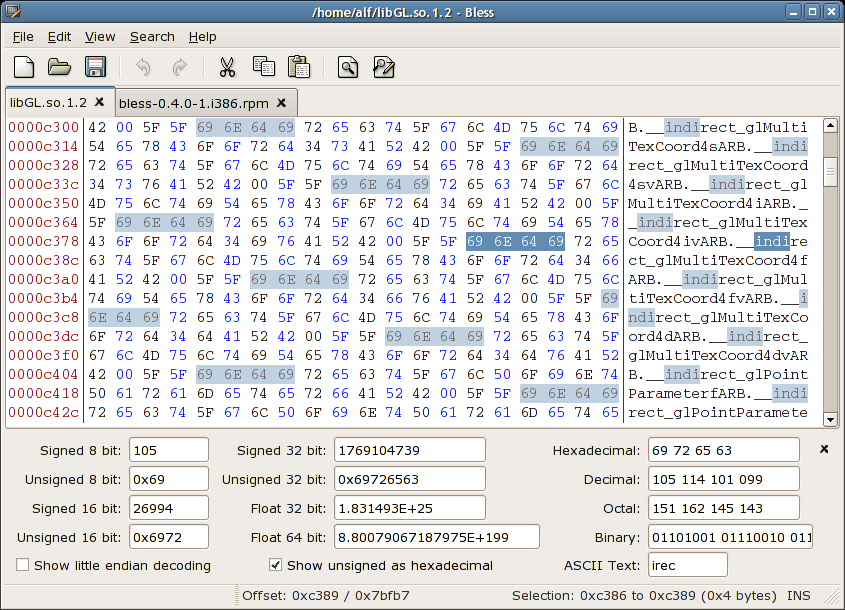 Written in mono/gtk it can be used in any platform where mono and gtk can work, this is feature which is listed on main website
Efficiently working with large files with fast data rendering on screen.
Supports multilevel redo/undo operations.
You can customizable data views use multiple tabs use find and replace operations.
Export of data to plain text and html or you can use plugins for different formats.
wxHex Editor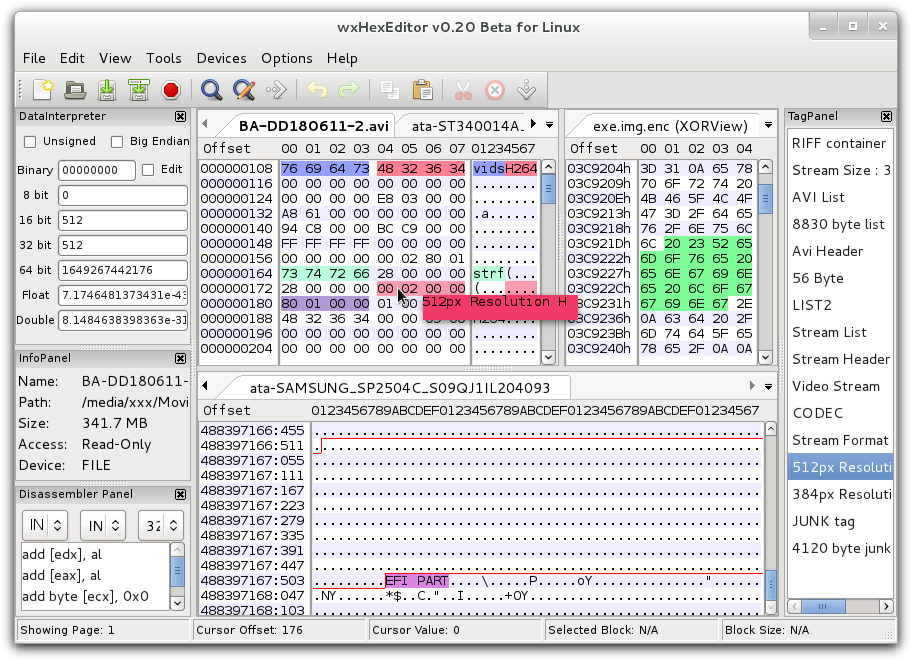 Newer soft then bless hex with some new features it's written in C++ and can be used on mac and windows also.
For speeding up rendering and work on big files it's not copying full file to ram so it's good for really big files, memory usage is low, how there site is telling it's using 25MB while working on several files with size more then 8GB.
Allows to work as low level disk editor you can edit sectors in hex, has X86 disassembly support, allows process memory editing and much more, last release was in 2014 and project is still beta.
DHEX
Running on Linux, HP-UX, FreeBSD, NetBSD, MacOS X, IRIX and Solaris, it has diff mode which means you can open two files same time and compare it, also have several different themes so you can customize layout. last release was in 2012.
GHex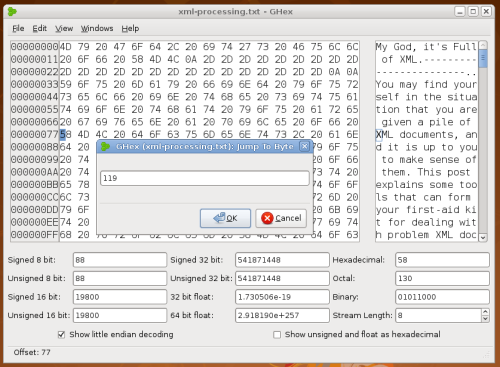 Hex editor for gnome desktop nice looking with simple design, no so many function but you can still edit files and save hex as html, so nice looking gnome hex editor.